David and I recently traveled to Romania and visited people in prison there. We want to share some of our thoughts and discoveries of the power of Jesus in prison ministry in Romania.
We shall be posting this article in two parts over the coming weeks and hope that you find our observations inspiring and challenging.
 If you want to know more about the ministries we visited or be involved in the future, then please contact us.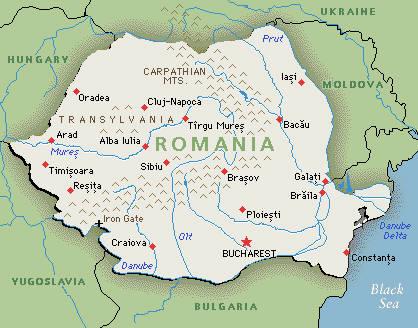 Episode One – Setting the scene, the locations and the team
We were asked in August of this year if we would be interested in joining a ministry team visiting Romania. We felt it right to accept this invite and joined three other people on a mission to two areas of Romania:
Initially we travelled to Târgu Mures, a university city in central Romania, in the region of Eastern Transylvania. Here we supported the work of Pastor Ovidiu and his wife Garo, who were involved in areas such as prison ministry, supporting old people in homes and education in the gypsy community. Ovi worked full time in his own transport business but alongside this, as you can see, he and his wife were very much involved in the community being light to those who needed care and acceptance. We stayed as a whole team in their home and travelled out to these various projects. We became very much part of their family, attending their newly built Pentecostal church, taking part in their Sunday evening service and unexpectedly, leading a young people's meeting during the week. Blue Peter skills to the rescue, it is amazing what you can do with a 'squeezy bottle and a coat hanger'! Sadly, most of you are probably far too young to recognise this statement. Joking aside the challenge was met and God ministered to the young people through worship and prayer.
Mid-week, we travelled further south, by overnight sleeper train, not quite 'Orient Express' style as we had hoped, as it was a little cramped to say the least. The eight hour journey took us to the historic city of Ploiesti, north of the capital city Bucharest. Here we supported the full-time faith ministry of Marius & Roxanna Dancovici. This couple lived with Roxanna's aged mother, in a modest two bedroomed house from which they ran a home church in a specially built small room at the back of the house. We had the privilege of attending their Friday evening prayer meeting, where we all prayed and worshipped together in both English and Romanian well into the night. The team stayed with the couple's non-English speaking friends and family and with the aid of pictures and sign language we seemed to make ourselves understood most of the time. Roxanna and Marius live entirely by faith caring for the homeless, those that many in their country reject such as the mentally ill and those in prison. Alongside the prison work we visited a home for mentally ill babies and teenagers.
To sum up, you can see that both couple's ministries ranged from teaching gypsy families, caring for the disabled and the aged, and supporting vulnerable and often unwanted people in their communities. However, it was the involvement in their prison ministry, which both couples worked in, that drew us to say 'yes' to this mission. Over the week the team was to visit four prisons across the two sites and be involved in delivering a message, accompanied by testimonies, dramas and of course, sung worship. The prisons that we visited comprised of a mixed young offenders, a men's young offenders, an all age woman's prison and a maximum security prison for men.
The team.
Having looked at the ministries, we would like to introduce you to the team. The other members of the team were Darren and his wife Jo and her mother Sue.
As a result of drug related crime, in which he came close to ending his life, Darren, served several sentences in tough Scottish prisons. At the end of his last sentence, following a prison chaplain's invite to be part of a 'teen challenge' programme, he became a Christian.1
Teen Challenge is a tough residential 'boot camp' lifestyle organisation, helping those caught in the trap of addiction, to find a way of living drug/drink free. Darren's testimony is very real and encourages us not to lose hope, in those who often are seen as hopeless cases within our prison society. In 2008, after many personal struggles, Darren gave his life to Jesus and as he says himself, this was the start of an on-going renewal of his mind. Although at times he has taken backward steps, it is with the help of those around him, who believe Jesus' power changes lives, he is now able to boast in the work of God in him and his new life with Jo. Now he is finding an enriched life, still with its ups and downs, but with a fresh vision of serving God. The icing on the cake for him and his wife is they are expecting their first child. Darren was eager to use his testimony to encourage those trapped by crime, to find a real purpose and identity in God.
Jo's story is also filled with God's blessing. Jo gave her life to God as a teenager and like many teenagers walked away. In her twenties she met and married a Turkish Muslim who she had met on holiday. Over a number of years he isolated her from her family, friends and faith. He took her to live in a remote part of Wales away from all her securities. However God did not abandon her, he drew her to a small Welsh Pentecostal church where she rediscovered her faith and identity. During her marriage her husband systematically took all her self-esteem by not only bullying her but by also committing adultery. With the support of her parents and close friends, she finally brought herself to a point where she divorced him. In her attempt to serve her church in Wales, she took up youth work where she met Darren and they married last year. Jo wanted to use her gifts in drama and her testimony to encourage people in Romania that God can be your strength in times of difficulty and isolation.
Sue, Jo's mum, owns a nursery and is due to retire next year. She and a Christian friend gave up teaching some fifteen years ago, in order to provide positive child-care for working parents. Sue wanted to see how she could serve God in the children's homes. She is a quiet woman and has a gentle spirit and often believes she has nothing to offer in the way of gifting, so for her, Romania was an open book in which she hoped God would show her fresh insights to how she could serve him.
David and I, you know about. We were praying that God would take us out of our comfort zone by showing us new paths and helping us to see his heaven on earth in what we knew to be a hard place to live.
Having set the scene for the reader, we hope that in the next episode we will be able to take you on a journey into some of the prisons we visited and to show how the Spirit gives hope, through those who are willing to give testimony to his work in their lives.
Thank you for taking time out to read this first episode.
2010 Lynda West Mullen 
1www.teenchallenge.org.uk